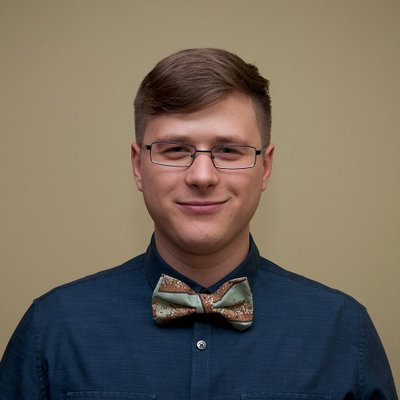 Adrian Sztobryn
Recovery Coach
Adrian Sztobryn is a certified recover coach and a part of the Feed The Right Wolf Coaching Team | Official Accountability Partner on The Mindful Habit. He spent hundrets of hours mastering his skills under the guidance of one of the most remarkable coaches working with people struggling with sex addition in USA, Craig Perra. He has 5 years of professional psychological training and a Masters Degree in Clinical Psychology.
Privately, he's passionate about playing drums, far-east culture, fantasy literature and heavy music, as well as philosophy & biological sciences.
My Story
Years ago I was just like you, stuck in the clutches of addiction to pornography…
My life was not too colorful, I felt lost and mismatched and I did not believe in myself. My atmosphere at home left much to be desired and I was escaping from experiencing pain inside the world of fantasy. I drowned in it completely. Finally, I could have any woman or women I dreamed of, but it wasn't what it's all cracked up to be.
Pornography use had become a substitute for love and closeness to me. In the world of fantasy I had control over my life and whoever was in it.
I spent more time fantasizing than I care to admit. Short visits turned into many hours and finally all day long marathons. In the morning I was waking up exhausted, uneasy and lost. I felt that I did not deserve anything better.
I had less and less energy. I couldn't concentrate even on the smallest of tasks. Addiction to porn completely engulfed my mind. Even when hanging out with friends or my girlfriend I would fantasize about the last adult movie I watched. I started to withdraw from the real relationships I had. My grades and effort dropped as well. I had the feeling that I was in a continuous dream, almost in a state of slight dementia. I reached a place of numbness where I could not even feel pain anymore, and all my emotions became a blur. I could not open up emotionally to the people who used to be the closest to me.
Even though I felt like this I was still told myself that it was quite normal, and that all the guys were doing it, so there was nothing to worry about.  In the end, my addiction became full blown and I realized just how much I had hurt the woman I cared most about. I couldn't see her beauty anymore. Normal intimacy with a real person was, at best, a nice (though average) exciting sports event.
By then it was clear that addiction to pornography and sex addiction was a real problem I had to wrestle with. Seeing how much she supported me in everything and wasn't repulsed filled me with both tremendous gratitude and shame. Understanding just how bad things had gotten out of control, I  decided I wanted to change.
I reached out for help to the leading expert on curing addiction to sex, addiction to pornography and  masturbation in the US, Craig Perra, and we communicated through Skype. The methods that Craig showed me proved to be revolutionary. I had never encountered such effective tools before.
After a year of Recovery Coaching, I regained my joy of life back and decided to share my experience with others. Craig asked me to be a Recovery Coach and help other people addicted to sex, pornography and masturbation. Thus my adventure begun! 
Certified Professional Coach – Fowler International Academy

100%

Certified Mindful Habit Coach – The Mindful Habit Company

100%

University of Adam Mickiewicz in Poznan – Masters Degree in Psychology (2013-2018)

100%
About My Logo
Hi guys! Some of you may wonder why I've chosen an Ace-of-Spades as the symbol for my logo, for a site that helps people struggling with porn addiction. Well…I't because I love symbolism, and that is a part of my trade.
The first letters of my name and surname are AS which translates into ACE in my national language, Polish. So it only made sense that I use the Ace-of-Spades for my company logo. Similarly I want to help you (to be an) ACE in whatever you are doing. Mystery solved!&nbsp!